Randeep Hooda's lunch date with Lin Laishram ahead of wedding!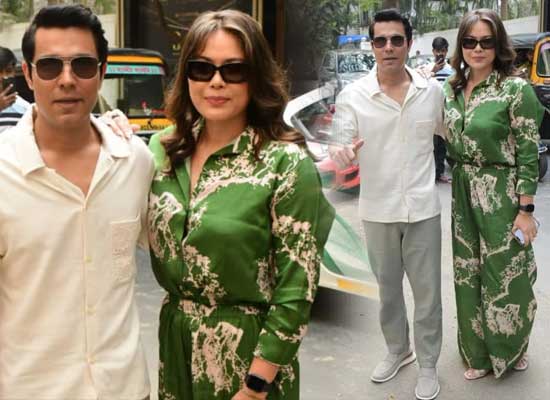 An experienced actor in the entertainment business, Randeep Hooda has continuously astonished audiences with his remarkable work. The actor and Lin Laishram have been faithfully together for a considerable amount of time. The couple is reportedly prepared to tie the knot in November of this year. Before getting married, the pair was spotted out to lunch.
Randeep Hooda and his future wife Lin Laishram were spotted out to lunch in Wakai, Mumbai, today, November 20. The actor was spotted with sunglasses on and was dressed in gray slacks and a white shirt. In contrast, Lin looked sophisticated in a green jumpsuit. After getting out of the vehicle, the pair posed for pictures with the press.
According to reports in the media, Randeep Hooda and Lin Laishram are getting ready to tie the knot shortly. According to a source who spoke with the portal, the couple under rumour is thinking of having a small wedding outside of Mumbai at the end of this month, in November. The source revealed, "It is going to be an intimate wedding with only their close friends and family in attendance. It won't take place in Mumbai."