Priyanka Chopra's heartfelt sweet note for newly-wedded sister Parineeti Chopra!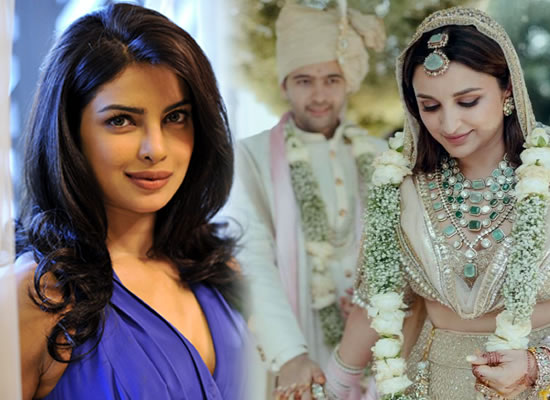 Over the weekend, the much-anticipated celebrity wedding of the year really took place, and it was just beautiful. We now got a peek at Parineeti Chopra and Raghav Chadha's wedding day, whose beautiful love tale has been making headlines. They made their engagement public, and we are smitten by how cute they are. Priyanka Chopra, Parineeti's cousin sister, who was unable to attend her sister's wedding had left her blessings in the post posted by the newlyweds; now, she has created a touching post for the couple.
On September 24, Parineeti Chopra and Raghav Chadha made their relationship official by getting married in a lavish ceremony in Udaipur. Parineeti's sister Priyanka Chopra shared a few wedding photos with her Instagram followers while also formally introducing Raghav to the Chopra family and wishing the couple a long and happy marriage. She wrote, "Picture perfect.. sending so much love to the newly weds on their special day! Welcome to the Chopra family @raghavchadha88 … hope you're ready to dive into the crazy with us. Tisha you are the most beautiful bride ever.. we're sending you and Raghav all the love and blessings for a lifetime of happiness. Take care of each other and protect this beautiful love. Love you little one. @parineetichopra," and added smileys and a red heart emoji.
On September 24, Parineeti Chopra and Raghav Chadha exchanged vows at The Leela Palace in Udaipur.