Akshay Kumar and Hrithik Roshan cheer for warriors fighting against COVID 19!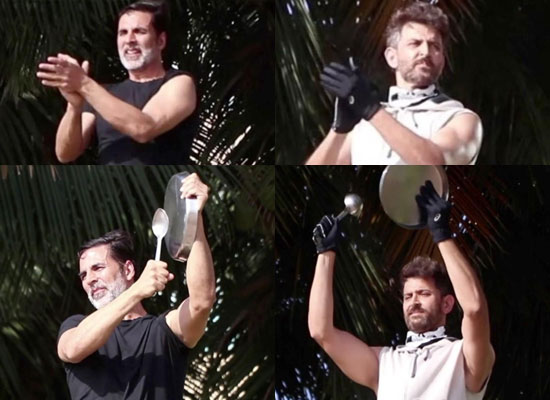 Bollywood stars Akshay Kumar and Hrithik Roshan had joined forces with everybody and showcased their gratitude towards all the servicemen including doctors, policemen, nurses, municipal stuff, etc. by clapping for them and beating utensils during Janta Curfew on Sunday, March 22, 2020.
Akshay Kumar and Hrithik Roshan are among others who have showcased their gratitude towards the corona fighters. Both stars could be seen together on the terrace while clapping hands and beating utensils along with other people. Both clapped hands along with others to acknowledge the warriors fighting against Coronavirus every day.