Ajay Devgn's loveable birthday note for his 'best bud' Yug!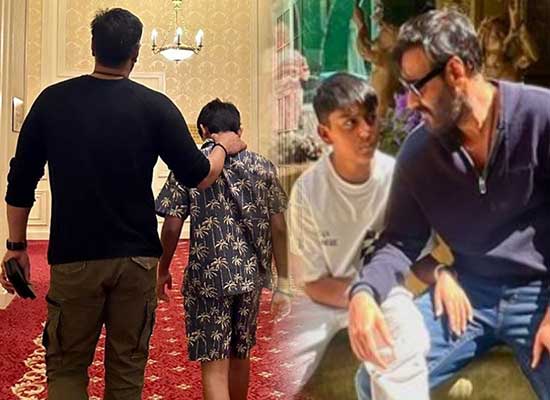 Over the course of his more than 30-year career, Ajay Devgn has starred in a number of movies, with Phool Aur Kaante catapulting him into stardom. In terms of personal life, the celebrity married actress Kajol and later welcomed children Yug and Nysa into their life. In honor of Children's Day on November 14, the devoted father showed his love for his "champ" Yug.
The Golmaal Returns actor showed his affection for young son Yug on Instagram this afternoon by sharing a heartfelt message on the social media network. He posted a photo of himself and his "best bud" walking together, with the father and kid facing away from the camera.
Giving it an endearing caption, the actor wrote, "No big parade, just a simple walk with my best bud. Happy Children's Day, champ!"
In a touching Instagram post, Devgn's followers expressed their happiness as he wished his son Yug a happy Children's Day.
One admirer referred to it as "stunning," while another fan wrote, "Biggest fan," in response to the actor's remark. Other remarks on the actor's tweet were "Supper" and "Kaha ja rhe ho dono (Where are you both going?)".
Notably, a number of other followers emphasized how Yug is following in his father's footsteps to become a future celebrity. "Following in dad's footsteps by honoring his legendary legacy," one fan said. "Emerging star on right side of Ajay sir," said another.