Shah Rukh Khan and his daughter Suhana Khan to start their first film King from January!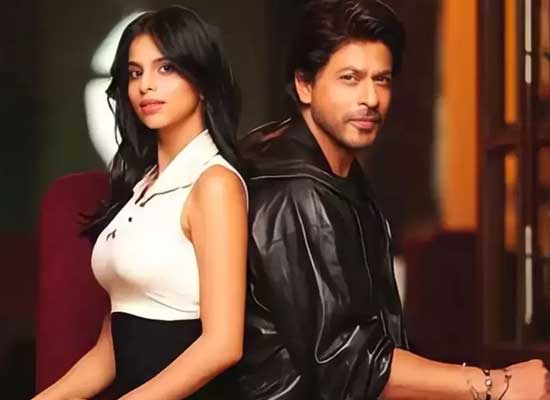 It was first to disclose earlier that Shah Rukh Khan and his daughter Suhana Khan are working together on an exciting thriller for the first time. Shortly after, we revealed that Red Chillies Entertainment and Siddharth Anand's Marflix Entertainment will produce the movie, which would be helmed by Sujoy Ghosh, of Kahani fame. And now, a media source has learned that Suhana Khan and Shah Rukh Khan are scheduled to begin filming this Sujoy Ghosh film in January.
"The film has been titled King and will be a one-of-a-kind action thriller with strong dynamics shared by Shah Rukh Khan and Suhana Khan. One would have expected SRK and Suhana to team up on a relatively soft film against the backdrop of father and daughter, but they are ready to break the norm by collaborating for the first time on an action thriller," disclosed a source close to the development.
Preparations are well underway, with the goal of starting continuous filming in January 2024. "Siddharth and Shah Rukh Khan formed a great bond through the Pathaan shoot and are all ready to expand that further with King. Siddharth has proved himself to be the best in action at the moment and he will be overseeing all the action blocks in the King. In fact, Sid and his team will be actively involved in designing the action too," the source further added.
In the meantime, Sujoy is working hard on the King's pre-production and finishing out the action thriller's script.