Sara Ali Khan talks about her views on wearing designer clothes!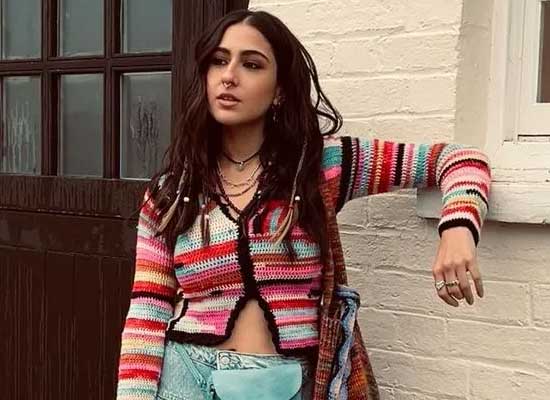 The third episode of Karan Johar's Koffee With Karan Season 8, which aired on November 9, included the much awaited arrival of Sara Ali Khan and Ananya Panday. It was full of fascinating insights and amusing anecdotes. Sara, who is well known for her approachable and relaxed style choices, didn't hold back during the show when discussing how she thinks fancy apparel is kind of absurd.
Host Karan Johar brought up Sara Ali Khan's unusual wardrobe choices during their chat, questioning whether her penchant for simplicity—even when traveling through airports—was a deliberate attempt to be approachable or truly reflected her personality. In response, Sara acknowledged that she owned designer purses and shoes but said she was reluctant to wear designer clothing since she thought it was kind of ridiculous.
She made it clear that she doesn't make decisions to seem approachable, but she acknowledged the importance of perception—especially in light of her sizable social media following. Sara underlined the significance of striking a balance between remaining loyal to oneself and not coming seen as irresponsible. She gave the example of not going so far as to get a blow-dry just for the airport since she thinks such things are absurd and she doesn't plan to apologize for being who she is.