Riddhima Kapoor Sahni shares a pic from prayer meet of late dad Rishi Kapoor!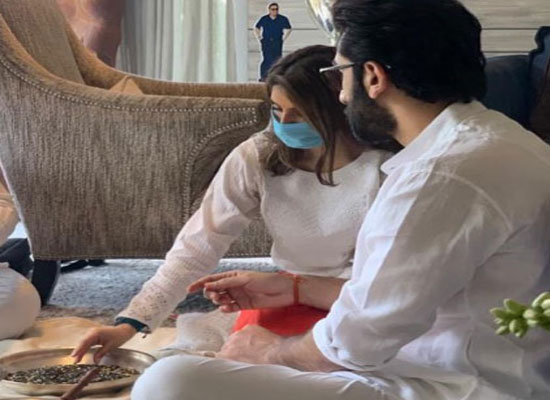 Now, it has been 11 months since the demise of Bollywood's well-known evergreen star Rishi Kapoor. In his fond memory, the Kapoor family held a prayer meet today. Since the demise of Rishi Kapoor last April, actor's wife and actress Neetu Kapoor as well as daughter Riddhima Kapoor Sahni have been sharing heartwarming posts.
Recently, Riddhima took to Instagram to share a pic from the 11-month prayer meet. In the pic, Ranbir Kapoor and Riddhima Kapoor Sahni can be seen performing puja. If you take a closer look, a cut of the late Rishi Kapoor can be seen in the background. While Ranbir and Riddhima can be seen wearing white, the actor can also be seen wearing glasses and with a fully-grown beard. Sharing the pic, Riddhima captioned it, "Always watching over us ! We miss you."