Kareena Kapoor Khan hints at 3 Idiots sequel!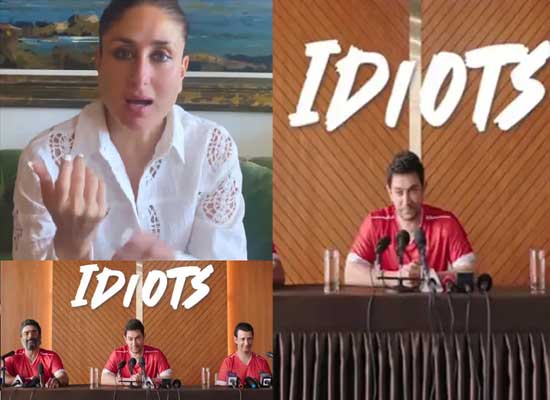 One of Rajkumar Hirani's most adored films is 3 Idiots. The movie not only broke box office records, but it also won over all of the fans' hearts. This movie, which featured Aamir Khan, Sharman Joshi, R Madhavan, Kareena Kapoor Khan, and Boman Irani in prominent parts, continues to have a huge fan base and is on many people's lists of favourite movies. What if we told you that a sequel might be forthcoming? Recall how the three actors recently got together to promote Sharman's Gujarati movie? Many people saw that video, which brought back memories of their friendship from the film 3 Idiots. But, recently, Kareena has shared a clip of her hinting at the sequel and we cannot wait but pray that it is really happening.
On her Instagram handle, Kareena Kapoor Khan posted a clip of herself talking about Aamir Khan, Sharman Joshi and R Madhavan coming together for a press conference while she was holidaying with her boys Saif Ali Khan, Jehangir Ali Khan and Taimur Ali Khan in Africa. She can be heard saying that the three actors are keeping a secret from all of us and that they are up to something. She even said that this cannot be Sharman's movie promotion and got our excitement levels higher by saying, "Something is fishy. I think they are cunning for a sequel. This smells like a sequel for sure." She ended her video by adding that she is calling Boman Irani.