Jaideep Ahlawat and Saif Ali Khan come together in Siddharth Anand's next action film!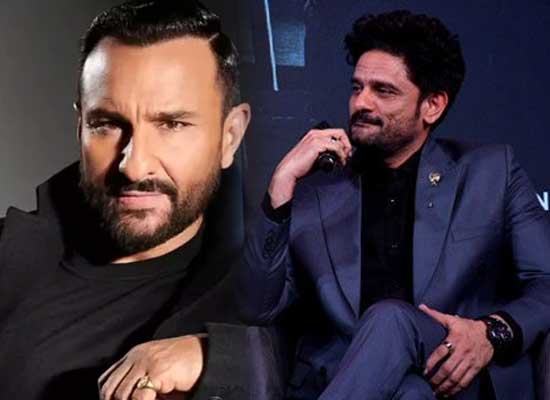 Saif Ali Khan and Siddharth Anand's reunion on an action movie has been sold to Netflix for a sum of Rs 60 crore. It also stated that Siddharth Anand, under the name Marflix Production, will produce the movie, with Robbie Grewal serving as director. Sid has mastered the genre of the action thriller over the news, and the film is touted to be a big-budget action thriller.
Siddharth Anand has cast Jaideep Ahlawat to portray the antagonist in this Robbie Grewal directed movie, according to individuals familiar with the project. "Jaideep has over the years emerged as the top choice for antagonist roles in Hindi films as the actor has time and again reinvented himself in the grey parts. While he was always at the top of the mind for producers to play key roles in the films, his shot to fame is the portrayal of a cop in Paatal Lok," disclosed a source close to the development.
The insider went on to say that Siddharth is an admirer of Jaideep's acting and thinks that he is the ideal fit for the world of his upcoming Netflix project. "It's essentially a racing-against-time action thriller with a heist and a rescue operation in its backdrop. The idea is to spin it into a big-scale action franchise for the digital platform, and all the players are bullish about the prospects of the film," the source further added.