Pamela Anderson makes stunning revelations in her upcoming memoir!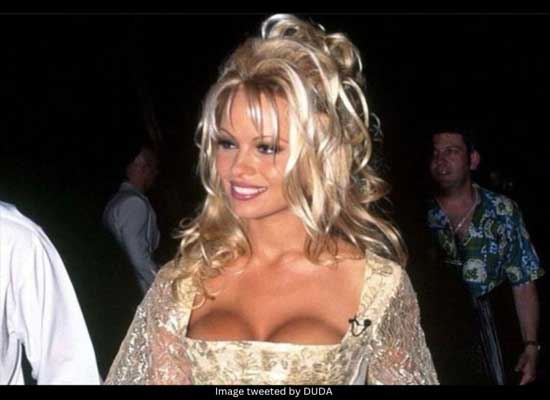 Actress and model Pamela Anderson has detailed a disturbing incident in her upcoming memoir titled 'Love, Pamela'. The incident took place when she was just 23 years old and was filming on the set of 'Home Improvement' in 1991. Pamela Anderson has detailed how Tim Allen flashed his privates at her and how she ended up "laughing uncomfortably".
"On the first day of filming, I walked out of my dressing room, and Tim was in the hallway in his robe. He opened his robe and flashed me quickly — completely naked underneath. He said it was only fair, because he had seen me naked. Now we're even. I laughed uncomfortably," wrote Anderson in her memoir, as per Variety.
Allen was 37 years old at that time, and he was presumably referring to Anderson's modelling gig with Playboy magazine.
However, Allen has denied the allegations made by Pamela Anderson.
Speaking to Variety, Allen said: "No, it never happened. I would never do such a thing."
In 1991's 'Home Improvement', Pamela Anderson played the role of Lisa the Tool Girl. The show went on to become No.1 series in the United States.
She appeared in the first two seasons of the show, before leaving to focus on 'Baywatch'.