Brad Pitt opens up on daughter Shiloh's dance skills!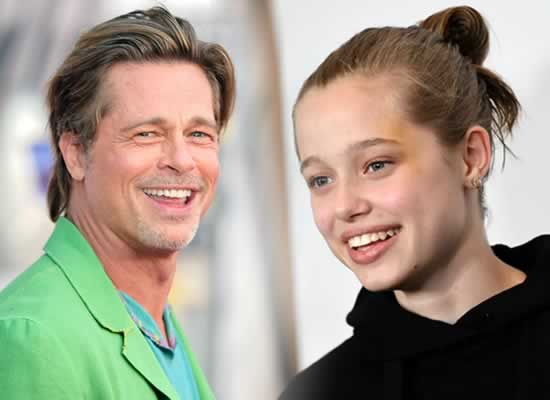 Hollywood celeb Brad Pitt is showering admirations upon Angelina Jolie and his darling daughter Shiloh's dancing! The Oscar winner actor attended the LA premiere of his new film Bullet Train and while on the red carpet, was asked by Entertainment Tonight about Shiloh's impressive dance moves. For the information, recently, Brangelina's daughter went viral for her epic dance skills, proficiently jamming to popular songs by Doja Cat (Vegas), Rihanna (Skin), Ed Sheeran (Shivers) and Usher (Yeah!).
About Shiloh, 16, and her love for dance and performance, Brad Pitt admitted, "It brings a tear to the eye, yeah," further gushing how "very beautiful" she is. As for where Shiloh gets her dancing groove from, the doting father quipped, "I don't know where she got it from. I'm Mr. Two-Left-Feet here," laughing."