Alex Rodriguez's hint about his marriage with Jennifer Lopez!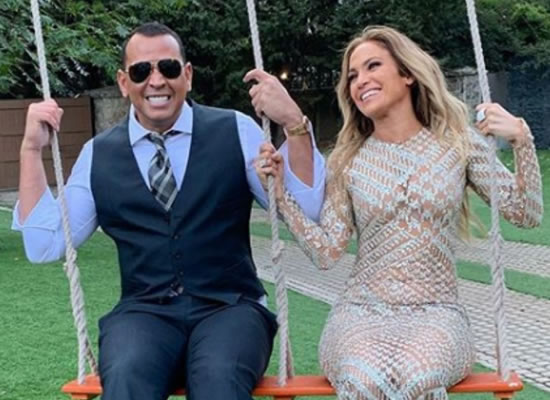 As we all knows, celebs Jennifer Lopez and Alex Rodriguez got engaged in March this year, will soon be walking down the aisle and the professional baseball player is spilling the beans on the wedding celebrations that are in the pipeline. Appearing on a the Strahan, Sara and Keke talk show, Alex conversed all about wedding planning. However, he disclosed to the talk show's hosts that Jennifer Lopez is taking the lead on the decision-making of their marriage.
Alex revealed, "When you think about wedding plans and Jennifer is your partner, all you do is...you do a lot of nodding. I don't know where the location is, I don't know what I'm wearing, I don't know when it is. I'll just show up." Jennifer and Alex have been in a stable relationship and share a great bond with each other's kids. Regardless of the engagement, the power couple are taking their own sweet time to say 'I Do'.
As per reports, Alex dropped a huge clue on the show. "I got one clue for y'all. One wedding clue... Are you guys ready," A-Rod teased, and leaned into the camera for a dramatic effect. "It's gonna be a long flight." As per hint, Alex confirmed that it won't be happening in Dubai. Well, it is bound to be an extravagant affair given Jennifer Lopez's is doing all the preparation.