Alia Bhatt opens up on being the best actress in the country!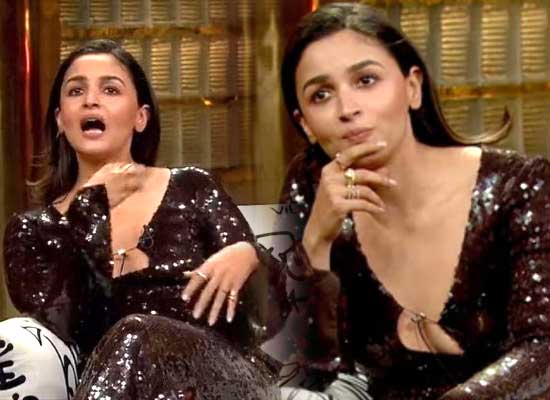 In the most recent episode of the Koffee with Karan 8, Alia Bhatt and Kareena Kapoor Khan lit the screen on fire. The dynamic pair revealed fascinating details about their relationship, their husbands and kids, and a lot more. Priyanka Chopra, Deepika Padukone, and Katrina Kaif were among the actresses who received high appreciation from Alia during the renowned rapid-fire segment.
When asked what she would like to remember most about the careers of Priyanka Chopra, Deepika Padukone, and Katrina Kaif, Alia Bhatt expressed her respect for them in the fourth episode of Koffee with Karan Season 8.
About Priyanka, Alia told, "Her voice is very sexy. I love her voice." When it came to Deepika, she commented, "Her presence. When she comes on screen, you can't help but look at her." Alia expressed her desire to possess such a presence.
Admiring Katrina, Alia conveyed that she has mentioned this multiple times before and genuinely believes that Kat is the hardest-working person she knows. Alia further added, "And the way she's worked on every song is what dreams are made of for me."
During the rapid-fire segment, Karan Johar asked a question to Alia, asking, "Are you the most talented Bhatt?" In response, Alia denied the title and named her sister, Shaheen Bhatt, stating that her emotional quotient is the highest, making her the most talented.
In response to a question about whether she thinks she is the best actor in the nation right now, Alia demonstrated her humility by saying that she doesn't think she is the most talented person in the nation if she isn't the most brilliant person in her family.
But Alia was praised as the "Best Actress" by Kareena Kapoor Khan. Alia expressed her appreciation for the compliment but was honest enough to say she didn't think it was real, telling, "I genuinely strive to be the best, and if I was the best, then what the hell am I striving for? So, I am not the best yet."