ARIJIT SINGH - LIVE IN CONCERT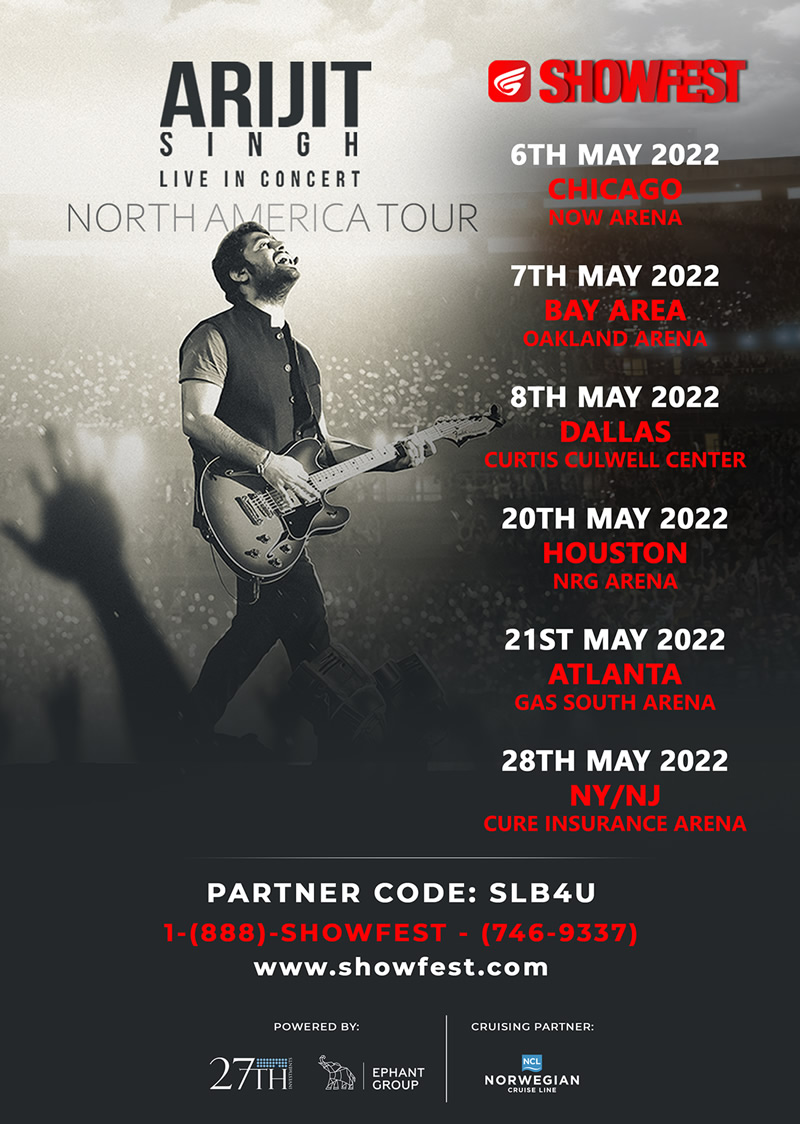 "Arijit Singh – Live in Concert" is a live musical concert created around the King of Playback Singing Arijit Singh. Presented by ShowFest, this Musical Live Experience will definitely entertain the audience through all of Arijit's superhit songs.
Prepared to head out on a North America Tour in May 2022, the concert will have an array of compositions and medleys that will redefine several of your favorite songs and leave you spellbound. Grand production, exclusive content and creative presentation is sure to set the live experience apart. The vision is to take the live concert on a National tour covering 6 major cities across North America.
Come along as we take you on an unforgettable voyage in time as you relive old memories and create new ones.
Get ready for a grand musical evening and a larger-than-life Live Experience. We bring you a show that is entertaining, engaging and soulful.
We bring you Arijit Singh – Live in Concert.
You can book your spots on
www.showfest.com
or call on 1-888-SHOWFEST-[746-9337].
News break