Neetu Kapoor to share lovely photos with Rishi Kapoor from their Italy trip!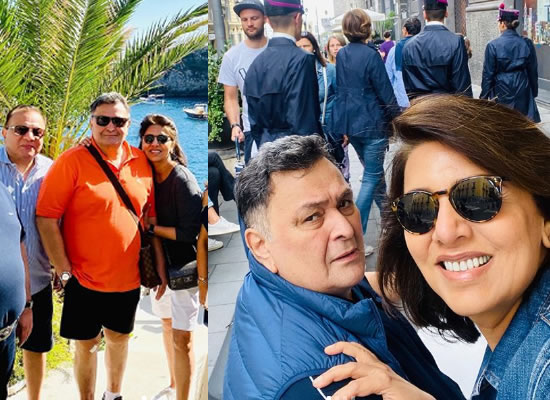 After having won the fight against the cancer, Rishi Kapoor returned to India last month in the pink of health and presently Rishi Kapoor is holidaying in Italy along with wife Neetu Singh Kapoor and a bunch of 'crazy friends' as shared by Neetu Singh in her Instagram caption.
The veteran actress Neetu Singh posted a few photographs from her Italian getaway on her Instagram handle and won our hearts with her funny caption as she wrote "Everyone trying to get the Italian accent right only I sounded like a Tamilian." The couple has been vacationing in Italy. They headed to the lovely village of Positano where the duo got photographs snapped with their friends. Neetu Singh also posted a loveable selfie with husband Rishi Kapoor snapped on the streets of Italy as they sipped Italian coffee and relished the Italian cuisine.