Madhur Bhandarkar talks about his next 'Babli Bouncer' with Tamannaah Bhatia!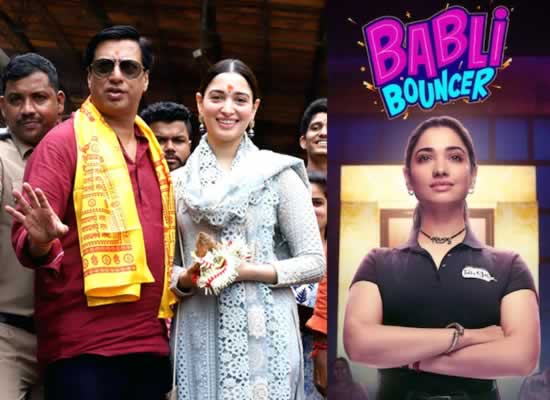 Presently, the Padma Shri recipient filmmaker Madhur Bhandarkar is hectic in promotions of his forthcoming movie Babli Bouncer starring actress Tamannaah Bhatia in the lead role. Based on the life of a female bouncer who explores many facets of life in her profession, the film promises to keep the viewers captivated till the end of the movie.
Recently, the film Fashion director disclosed that he watched only one movie of the lead actress in Babli Bouncer before casting her for the movie.
"Baahubali is the only film I've seen of hers. Not much of her work I've seen of hers. For me, when I met her, I just surrendered to the vision and followed my instincts. And she is definitely a director's actress. She has an amazing talent. I swear I'm telling you this. The kind of role that she has done for this movie with many changeovers at times in film, she has done it flawlessly. There was never a moment when I had to make her understand about the role. I am a person who does not believe in doing workshops. I also work on my instincts. I just put people in front of the camera and shoot them. There is no preparation required as such," revealed Madhur Bhandarkar to a media source.
Praising Tamannaah's work in the movie, the filmmaker further revealed, "Obviously, she (Tamannaah) took lessons in boxing and for learning the Haryanavi accent. We had a dialogue coach on the set. Otherwise, we don't prep up for 2-3 days. We prefer spontaneity in the work on sets. This film is a game changer for her."
Babli Bouncer is scheduled to be released on Disney Plus Hotstar on September 23.