He is interested only in his studies, says Akshay Kumar on his son Aarav!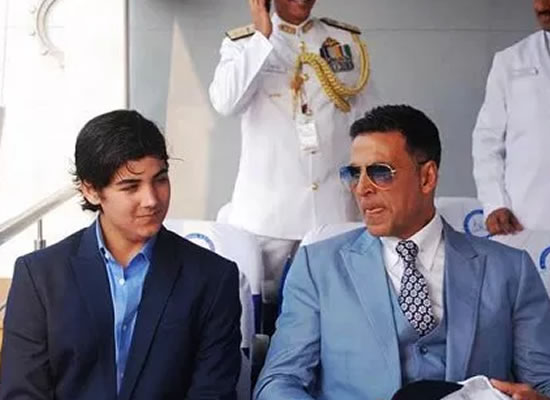 Bollywood star Akshay Kumar is presently hectic with the promotions of his forthcoming release Gold. Directed by Reema Katgi, the film also stars Mouni Roy, Amit Sadh, Sunny Kaushal and Kunal Kapoor in key roles. Gold is a film about India's first ever Gold medal win at the Olympics in the game of hockey after the country's independence.
Recently, Akshay Kumar was questioned asked by a daily if his elder son Aarav wishes to enter in Bollywood and act in films or not.
Akshay revealed, "I don't know about others. As for Aarav, he is too young and currently, he is interested only in his studies. I'm not aware if he will get into the industry. I'm not pushing him. Today's children have a mind of their own. My son is no different. Once he wraps up his studies here in Mumbai, he wants to go to a school in London, which he has already selected. I let my kids be the way they want to be."
Akshay further added, "This is the way I was brought up. My father realised that I wasn't inclined towards studies but was interested in sports, so he inspired me to pursue what I liked. It was due to my father that I went to Bangkok to learn Martial Arts. At that time, I didn't know that I would end up in films as a Khiladi (pun intended)."
Akshay revealed that his job as a father is simple as his son Aarav checks out sites and colleges for himself. The superstar also said that Twinkle Khanna is also responsible in parenting both their kids - Aarav and Nitara.
"With my son, my job is simple. I let him do whatever he wants. If he feels a particular school is good for him, he checks out its website, fills the form and completes the formalities by himself. My job is to sign as a guardian and just pay the money. It's as simple as that. Not to forget, my wife, Tina, is also a fabulously responsible parent to both our kids," Akshay Kumar ended his conversation.