I think Varun Dhawan wants to be an actor more than a star, says Ronnie Lahiri!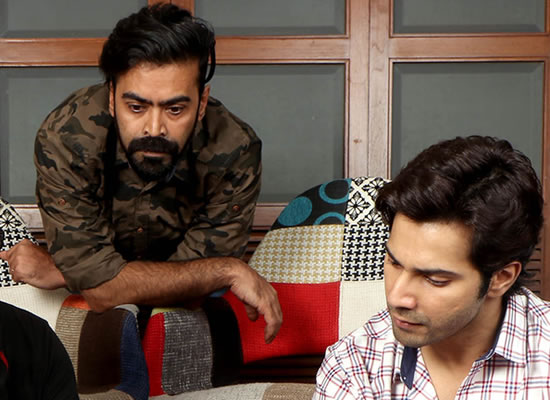 Varun Dhawan- Banira Sandhu starrer October has been making the buzz in media before its release. The movie is being directed by Piku director Shoojit Sircar. Speaking about Shoojit, producer Ronnie Lahiri told, "The audience has always been receptive to changes and new stuff. It is within the industry that we think that the audience will not accept the new concepts. In 2012, nobody would have thought that a film can be made on a subject as risky as a sperm donor but when Vicky Donor was released it was received well, same happened with Piku. All our films have always been off the centre and audience has always lapped it up. It is us who restrain ourselves and make a decision on audience's behalf that what they might not like what we like. So, I think this is a misconception that the audience will not like new stuff."
"I have been working with Shoojit for last twenty years. I know what kind of stories he wants to tell. He is one of his kind and a true storyteller. He doesn't care about the budget or the box office collections, his first concern is, 'will people love my story, will they watch it, will they connect to it'," further added the producer.
Speaking about Varun's casting, he revealed, "I never saw Varun's films. But one day when he came and met Shoojit in his office, Shoojit sent me his picture. In it, he looked like a regular, boy next door. The best part was Varun was ready to completely surrender himself to the film. He never asked for the entire script and trusted Shoojit. For someone who has back to back commercial hits, Varun trusting a director who doesn't do his kind of cinema showed his hunger for good roles. I think Varun wants to be an actor more than a star. That is what I have discovered about him in whatever time I have worked with him."