Big B and Jaya Bachchan are mighty impressed with grand-son Agastya's new endeavor!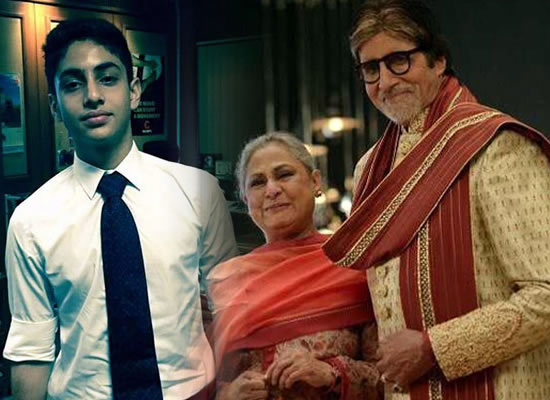 Well-known high profile couple Shweta Bachchan Nanda and Nikhil Nanda's son, Agastya is presently pursuing his schooling abroad. As per news, Agastya is keen on making a career in Bollywood and has impressed mega-star Amitabh Bachchan with his short-film.
Agastya Nanda is interested in film-making and has made a movie which will be released on YouTube soon. A source close to the Bachchan family disclosed to a tabloid, "Amitji is very keen to see Agastya become the third-generation actor in the Bachchan parivar. But Agastya shows a natural tendency for direction. In fact he has just completed a short film which has turned out really well".
"Agastya not only wrote the script and directed his film, he also composed the background music for it. When Amitji and Jayaji saw the film they were bowled over. They now feel Agastya could be the first filmmaker in the family. Athough if truth be told, Jayaji has been prodding her son Abhishek to move into direction for the longest time," the source revealed.