Selena Gomez reveals why she is not hiding her relationship with The Weeknd!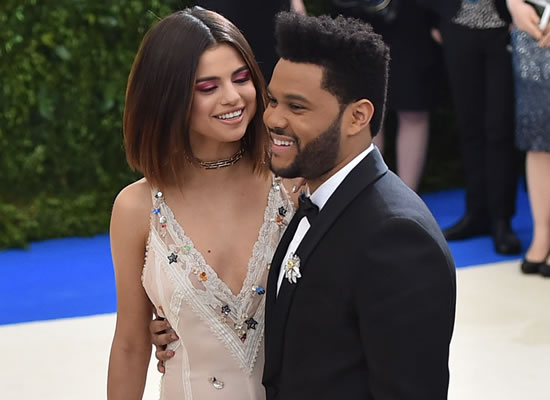 Selena Gomez is in one of the gladdest phases of her life. Her music career is at an all-time high, her TV show 13 Reasons Why is the summer blockbuster of 2k17 and she's in a serious relationship with The Weeknd.
The couple started dating in January, this year and since then have been on PDA-filled summer with the two even making their first red carpet appearance at the Met Gala 2017. They couldn't keep their hands off each other throughout the party.
When Ryan Seacrest asked Selena what made her go public about her relationship with The Weeknd on his radio show, Selena told, "I don't think it's more that...I think for me, I have experienced so many different phases in my life. Because I have been doing this for so long, I don't feel like there is anything that I would want to not necessarily hide but I'm genuinely myself."
"I just think that it's really hard when I would want to spend so much time hiding things. It's too much pressure, and I think everyone gets over everything eventually, that's what I've learnt. In the years of doing this, people get over it. I'm okay with that. For me, I'm so happy with my music, my health is so important. My family is most important but at the same time, I just want to be happy. If that's me just being myself, then I don't really care," she further added.
Ryan then went on to say that Selena was referring to her boyfriend The Weekend but Selena instantaneously giggled and corrected him telling, "Abel...That's so weird."
Previously, the two even made their relationship Insta-official. While The Weeknd shared a cute photo of Selena planting a kiss on his cheek, Selena shared a selfie of the two from Coachella's festival.