Meryl Streep to congratulate to Aishwarya for being honoured at WIFT Awards!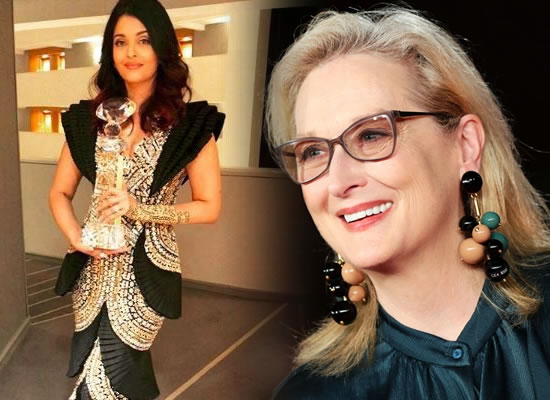 Bollywood actress Aishwarya Rai Bachchan was honoured with the inaugural Meryl Streep Award for Excellence by Women in Film and Television India. The Awards were held at Washington D.C. Celebrated actor Meryl Streep has sent her congratulations to Aishwarya Rai Bachchan for this distinctive award. Meryl Streep wished all the honorees every success with the event. Not only Aishwarya Rai Bachchan, but Janhvi Kapoor and Zoya Akhtar were also bestowed with an award at the ceremony that was held recently in the United States.
The Founding President of WIFT India specified, "Whether it is her extraordinary body of work or her charitable endeavours, Ms. Streep is an inspiration for all. In fact, the Meryl Streep Award is so special to WIFT that it has its own dedicated department."
Aishwarya Rai Bachchan was chosen as the recipient of the first Meryl Streep Award for Excellence for her versatility as an international artiste, persistent charitable undertakings and for expanding the role of women in all facets of film and television.