Meghan Markle's father will not attend Royal Wedding!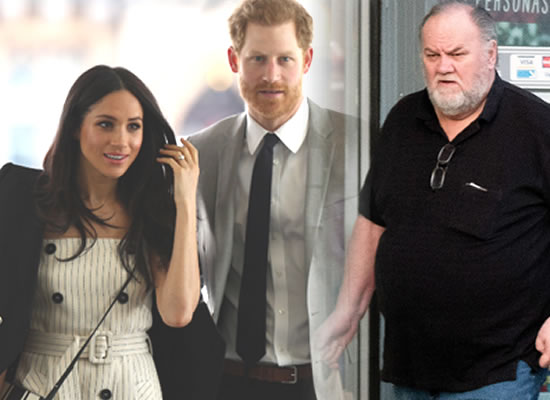 Well-known soon-to-be-couple Prince Harry and Meghan Markle are days away from walking down the aisle and having a beautiful royal wedding. The ceremony takes place on May 19, 2018, at Windsor Castle.
While Queen Elizabeth lately gave her consent to Harry and Meghan's marriage, more trouble seems to be brewing when it comes to Meghan's family.
Meghan's father Thomas Markle was supposed to walk his daughter down the aisle but as per a daily, he has now dropped out of the wedding. The reason for opting out of the royal wedding as specified by Thomas was that he suffered from a heart attack, a week ago. Thomas was planning on getting out of the hospital and attending his daughter's wedding but then backed out as it was disclosed that he had been involved in staged paparazzi photo-shoots.
Meghan's step-sister Samantha Markle confessed to arranging the photo-shoot but defended her father on Loose Women telling, "There's a lot of scrutiny that it was money motivated, it was not."
Regarding Meghan's father opting out of the marriage, Kensington Palace issued a statement which read as, "This is a deeply personal moment for Ms. Markle in the days before her wedding. She and Prince Harry ask again for understanding and respect to be extended to Mr. Markle in this difficult situation."