Amal Clooney reveals about Ella and Alexander's first word!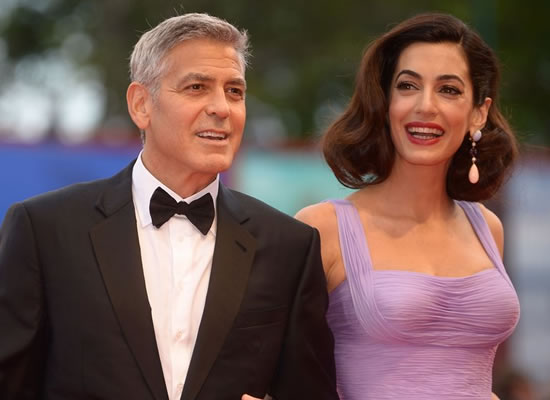 Hollywood celeb George Clooney stunned all when the world's most eligible bachelor wedded Amal Clooney, a lawyer with an illustrious career and also an activist, in 2014.
In June 2018, Amal and George welcomed twins Ella Clooney and Alexander Clooney and since then, the duo has been on the down low and keeping their family life as private as a celebrity can be.
George's representative had released an official statement, which had a hint of humour as well. It reads, "This morning Amal and George welcomed Ella and Alexander Clooney into their lives. Ella, Alexander and Amal are all healthy, happy and doing fine. George is sedated and should recover in a few days."
At last, in a media chat with a leading US-based magazine, Amal got candid about her twins.
"Between six and eight in the morning we get to have them in our bed—I don't schedule any calls before eight. When I was nursing, it was much more complicated, because there are two. I had all manner of weird cushions and pillows and machines," Amal shared with the tabloid.
Amal also disclosed Ella and Alexander's first words as she told, "We've had some 'Mamas' and 'Dadas.' George was very careful to ensure that 'Mama' was the first word."