I am dying to watch Deepika's Padmavati, says Ranbir Kapoor!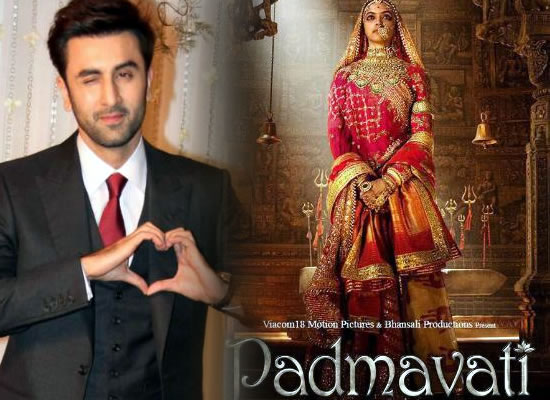 Sanjay Leela Bhansali's Padmavati, is one of the most anticipated movies of 2017. The trailer is out and admirers are going over the grandeur that Bhansali has portrayed the story.
Bollywood star and Deepika's ex Ranbir Kapoor can't wait to watch the movie. As per a reports in a leading website, Ranbir and Alia Bhatt attended an event lately wherein they talked about how competition in the industry inspires them and both mentioned about Deepika Padukone.
Alia Bhatt revealed, "When I saw Deepika's look in Padmavati I was jumping in my room because it looks so exciting. But initially I wasn't like that. I am a very competitive person but I feel that we're in a space where we can actually be inspired by each other's work."
Ranbir told, "You feel bad but you feel inspired as well. This is my tenth year. Probably earlier on I was more competitive and jealous but then you reach a point where it's about your survival, your choices and how good you are. Now when I see Varun doing Judwaa I feel happy because so early he has learnt the art of pleasing the audience. When I see the looks of Deepika, Shahid and Ranveer from Padmavati, I'm dying to watch the film."