He is a wonderful storyteller and I love listening to him, reveals Aamir on SRK!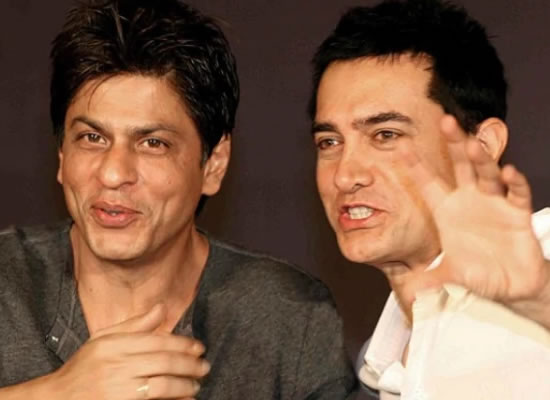 Bollywood superstars Shah Rukh Khan and Aamir Khan along with Salman Khan reigned the 90s. When the word megastar comes out, people think about the three Khans even now after 25-30 years. Salman is the only actor who has worked with both SRK and Aamir. But SRK and Aamir are yet to share screen space together.
Both the stars have been spotted together lately be it at the Diwali 2016 party, SRK's house Mannat with Netflix CEO and more. Lately, when Aamir was down with swine flu, it was Shah Rukh who substituted for the actor at an event in Pune. Admirers were touched by the gesture and praised both the stars on social media.
Now, during a communication, Aamir disclosed that he is a curious actor and a while back Shah Rukh spoke the same about himself. When Mr. Perfectionist was questioned what interaction would take place if two curious actors like SRK and him sit in a room together, Aamir laughed and responded, "I have sat with Shah Rukh many times and he is a very entertaining person to sit with. He is wonderful in telling stories and I love listening to him."
He further added, "I think between him and me, I am more curious because I like to hear him talk and the way he narrates his stories. He really brings the moment alive. So, he is a wonderful storyteller and it's fun to listen to him."